Video production services
Mtek Digital offers video production services for content marketing, social media, and commercial use for our Managed Marketing Clients.  In house, we're able to capture and produce content as well as provide publishing support.  For small and medium-sized businesses that have marketing goals, but are limited in their capacity to execute on these materials, Mtek Digital provides a simple, approachable, and practical solution. Talk to us about your project!
Mtek Digital client production reel
A little taste of our video work.
Mtek Digital Managed Marketing Client services
Video content capture
We have video recording studios, and a team of videographers and editors. We provide all the facilities, tools and experience to help capture quality video that will be used to develop content for your marketing channels.
Video production & editing
Once the video footage is captured, our talented editors can make the magic happen. Your brand will come to life as we customize video that delivers your message in a professional way.
YouTube Marketing & management
For many business, YouTube and videos are entirely new concepts to them. Our services remove the guesswork and help you set up your channel, upload videos with strong titles, descriptions, thumbnails, tags, and playlists. We make sure your videos are getting viewed!
Custom branded intro & end video
Whether we edit your video content or you choose to do it yourself, having a professionally branded intro and outro clip can make or break the quality of your final edit. Let us make you shine!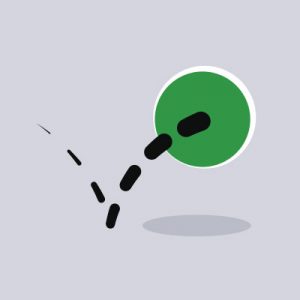 Animation
Sometimes a video camera can't capture the content you need to finish a video. Having an animated segment can give you a whole different approach. Do you need an animated clip?
Online course production
Mtek Digital takes the trouble out of creating an online course with our turn-key solution (content creation, video studio, course setup online), letting you focus on teaching.
Photography
Aside from capturing video, sometimes you need a good photograph to use in your marketing. We have the equipment and skills to stage a professional photoshoot to meet your needs.
Frequently Asked Questions
Where do we shoot the videos?
Our office is very unique. We have two fully equipped video & recording studios. This includes camera equipment, lighting, set props and backdrops, a green screen and an audio recording station (for voiceovers &/or podcasting). We are set up to shoot at all times – however with a booking, we will set up the studio to suit every unique client.
Do you shoot on location?
Yes – sometimes a project requires us to shoot video footage at a customer's location. Especially when we are producing a corporate style video where being onsite allows us to capture the environment you work in.
How do I book a video shoot?
Visit our "Get Started" page and fill out the form, or give us a call to discuss your project goals!
Do I need to memorize a script?
The extent of your preparation depends on the style of video you are shooting. But generally for our short "Quick Answer" video format, the less you memorize your answers the more natural you will be onscreen. We help prompt questions, and relax you into giving conversational responses – like you would in a chat over coffee as you explain aspects of yourself and your business.
What styles of video do you shoot?
The biggest factor for the kind of video we produce often comes down to budget. Large productions can require hours of travel, equipment set up, video capture and video editing. While we are flexible in many styles of videos, we give our clients the following options:
Quick answer videos (short videos answering a single question; most affordable & practical!)
Corporate branding videos (branded, energetic video that quickly explains who you are and what you do)
Demo reels (primarily for public speakers, consultants, coaches who want to demonstrate their speaking style and topics)
Episode format (Medium length videos that become episodes for your YouTube channel)
What is a quick answer (FAQ) format video?
This is our favorite style for capturing video content. The format is simple: take one question, answer it in one minute (or close to it), and it produces one video. If you come to our studio with a list of the most common questions people ask you about yourself and/or your business, you can comfortably answer in a casual way that requires no memorization. In just 15-20 minutes in our studio, you can answer a handful of questions. This will be used to edit and produce several videos that becomes content for your social channels and website.