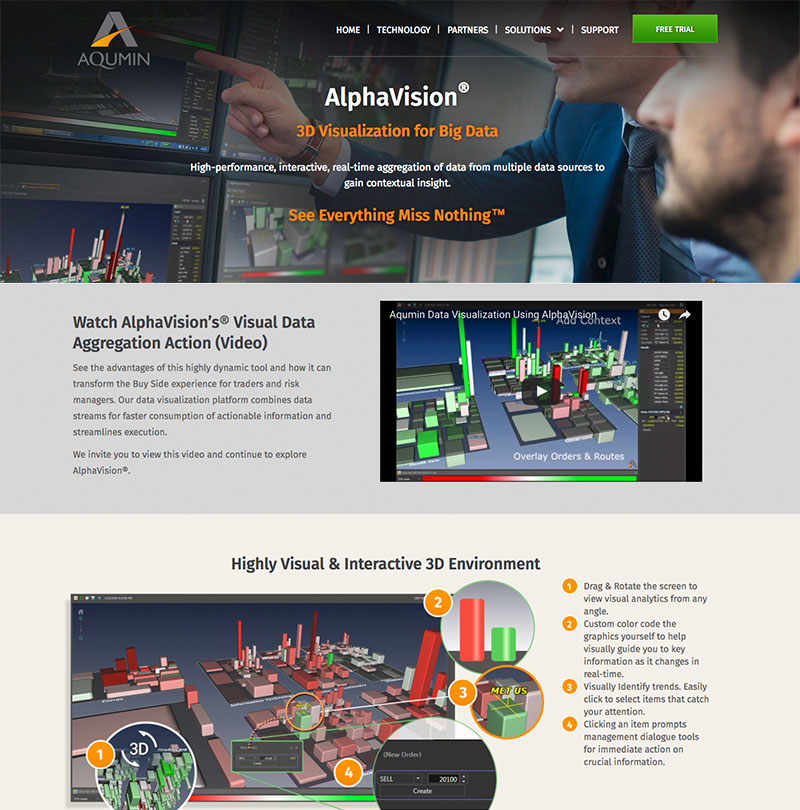 Aqumin creates some of the most dynamic and unique data visualization software available. Their technology provides an entirely new way to view and analyse market and financial data – in addition to other 'big-data' sources.
Their site required a refresh, and a design that would incorporate best practices for content readability, and functionality.
Microtek produced a visually appealing site, with complete platform flexibility.
CLIENT: Edmonton Kenworth (edmkw)