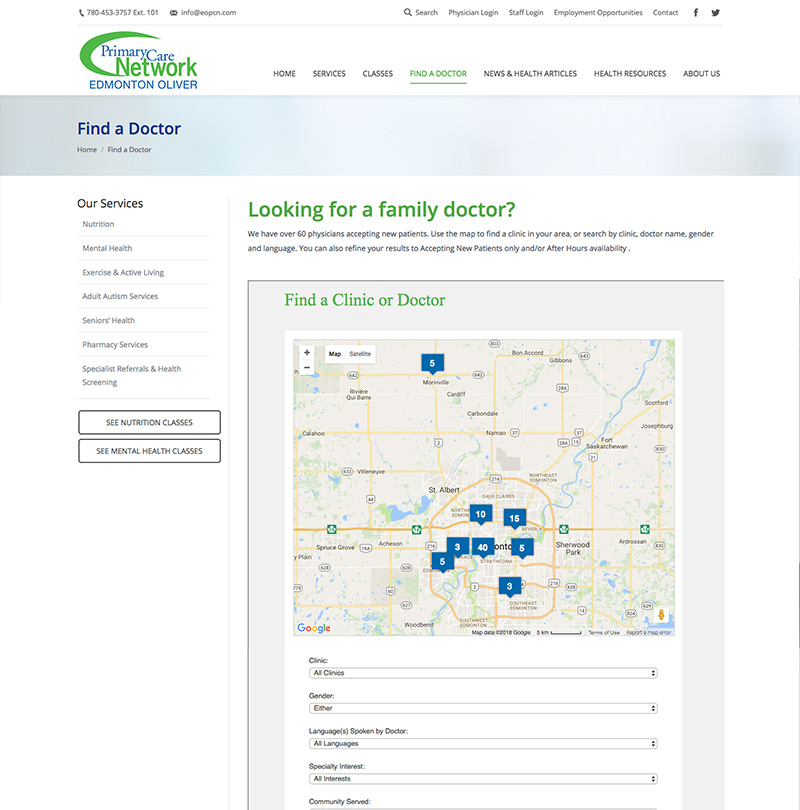 The Edmonton Oliver Primary Care Network offers programs and services to help patients manage their health.
We've helped EOPCN since 2013 and they came back to work with us on updating their website design. On a tight deadline, we were able to rebuild their site to a more modern and mobile friendly build.
We also created a Document Management System (DMS) behind the Physician Login so important files can be managed and shared. Along with this, there is a map that allows users to find a clinic or a doctor.
CLIENT: Edmonton Oliver Primary Care Network (EOPCN)
SCOPE: Website | Social Media