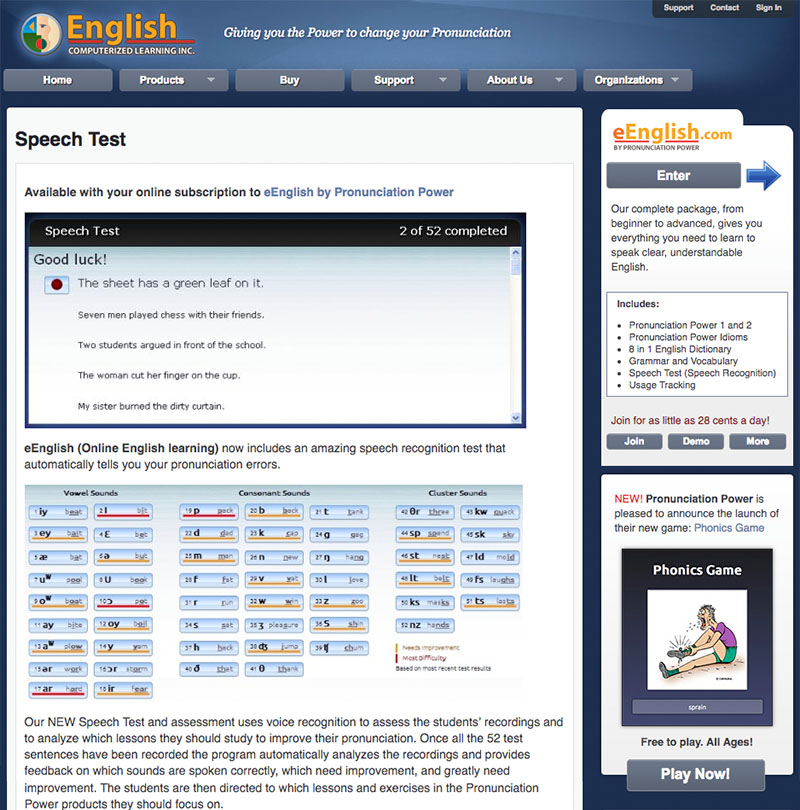 English Computerized Learning Inc. (ECLI) has products designed to help people speak clear, understandable English.
Microtek provided the web design and development of this website including its elaborate eEnglish Web Application. To create eEnglish, Microtek re-programmed ECLI's CD-ROM/Shockwave based Pronunciation Power products into a full featured web-delivered version that accommodates advanced features such as…
recording audio
analyzing speech
managing concurrent usage of site licenses
working with a payment gateway to automatically provide credentials to those purchasing a license
storing/retrieving learning progress.
The website has a Word Press CMS so the client can manage its contents. For eEnglish, special administration and reporting tools were developed allowing teachers to see student usage and progress and for ECLI to manage content, accounts and configurations within the eEnglish product.
CLIENT: English Computerized Learning Inc. (ECLI)
SCOPE: Website | Custom Development