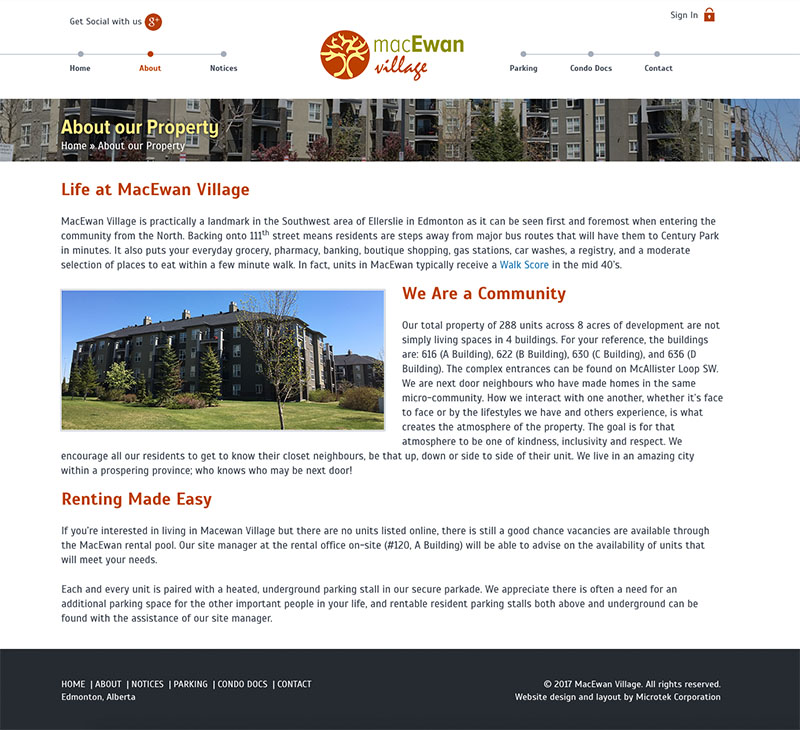 MacEwanVillage.com is an Owners Support portal. The site provides access to Owners documents, Property information, and Notices and Documentation provided on behalf of the Condo Board for the property.
In addition to document management facilities, the site provides access to visitor parking registration systems, and the ability to manage parking options.
A custom back-end, coupled with a WordPress CMS provides ease of use with a maintainable, and manageable interface, freeing up time and resources for board, and owners alike.
CLIENT: MacEwan Village Owners Support