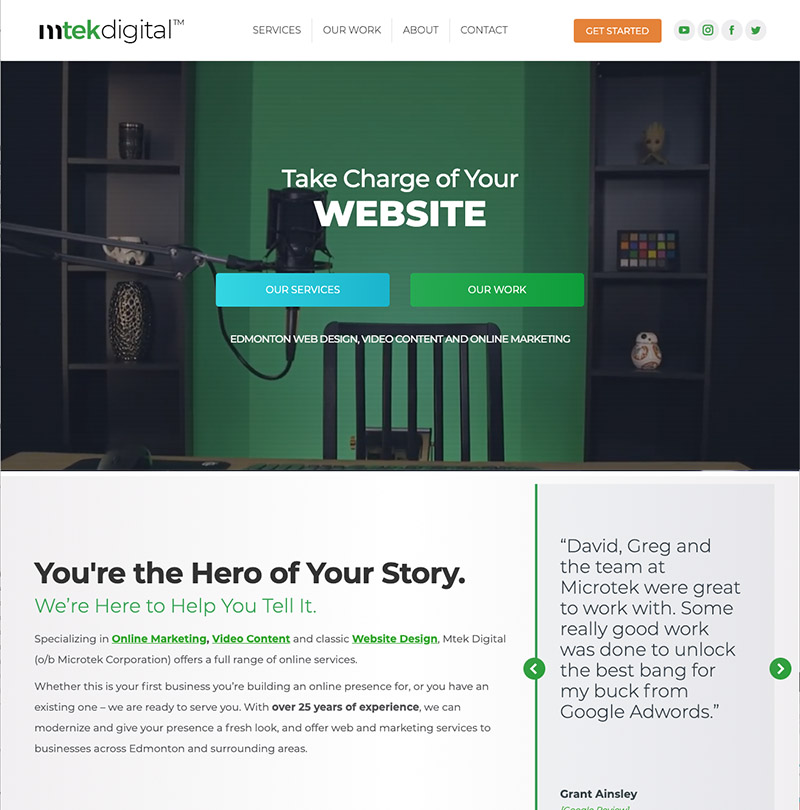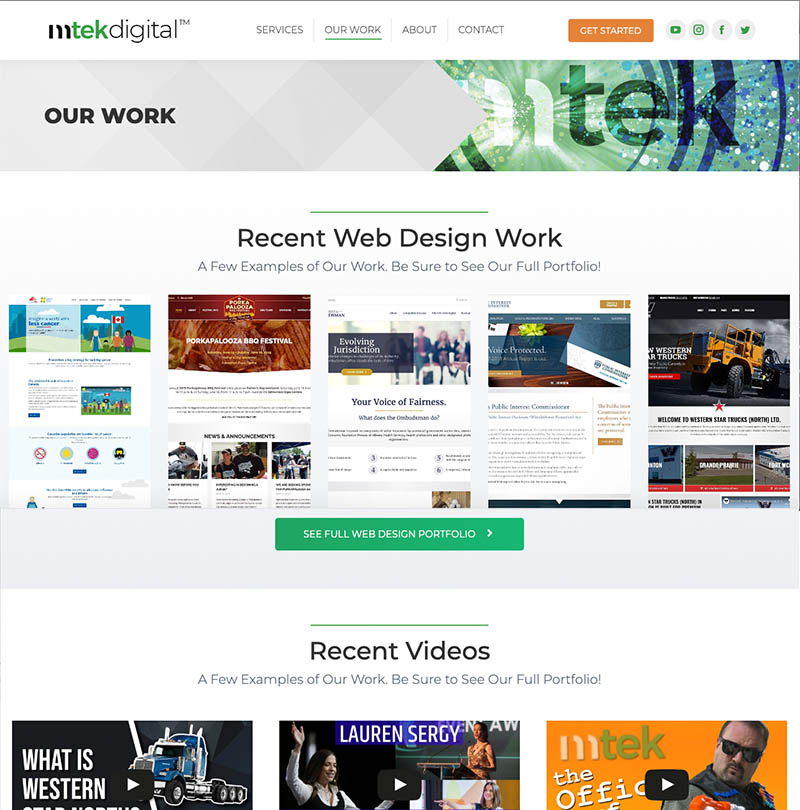 Mtek Digital (o/b Microtek Corporation) specializes in Online Marketing, Video Content and classic Website Design.
We have redesigned many of our client sites over the years, so it only makes sense for us to update our own. With new graphics, simpler pages and modern design, we're proud of our site.
WEBSITE: You're here! Take a look around.