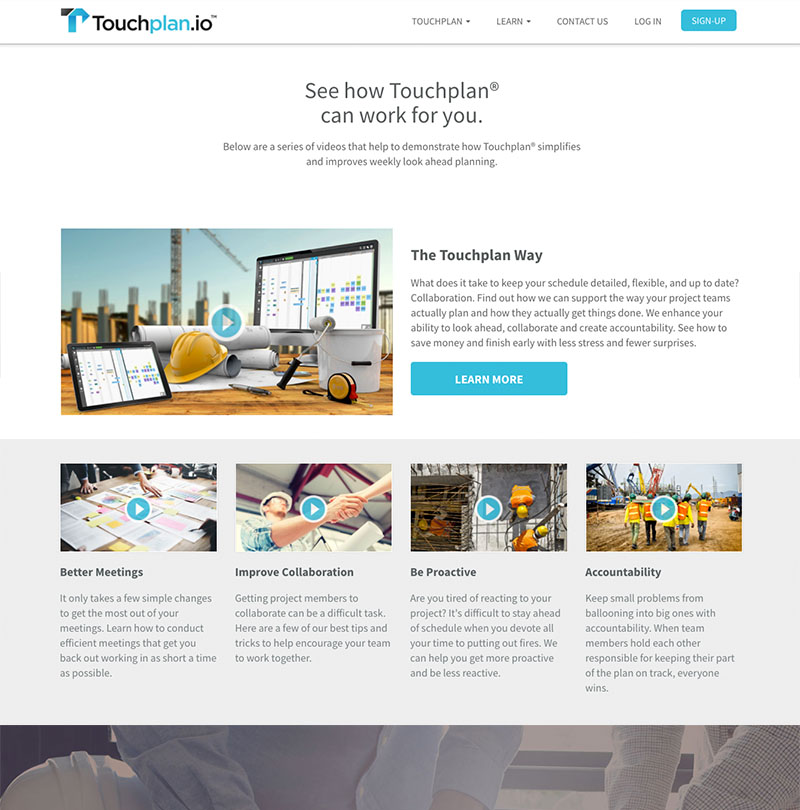 Touchplan.io is an innovative Construction Project Management system that combines the flexibility, ease of use, and collaborative benefits of the cloud with the Efficiency of modern 'Lean Planning' techniques.
Moca Systems is a full service Owner's Representative and Software Products Development firm serving the design and construction industry.
Touchplan is just one of the solutions Moca offers to their clients, and we're proud to have worked with them to promote an innovative new way to manage major projects.
The October release of a newly designed and updated Touchplan includes new visuals, additional content, and a vastly more beneficial 'help' and training area.