User Interface design and User Experience are both important in getting leads. To convert your incoming traffic into potential leads, you need to make sure your website is optimized. Unfortunately, this isn't an easy thing to do and requires a lot of experimenting. But here are some of the biggest ways to help increase your conversion rate on your website.
1. A/B Split Testing
All it takes is one little tweak that could make the difference between 50 clicks and 6 leads to 100 clicks and 30 leads. What sorts of things could you tweak for better conversions?
Your headline! Flipping around your wording might change how people see you.
Landing page layout. Business owners really underestimate the value that a layout design brings to conversions. A case study showed how a redesign increased one business's website conversion rate by 33%.
Your offer. Is the value that you are offering your potential clients really valuable? Are clients really interested in what you have? Is it worth their time for their money?
Your Call-To-Action buttons. A change in color, shape, and/or wording might make the difference in whether or not a person thinks about clicking or actually clicks. A case study showed how adding 'action oriented' text to your landing page can increase clicks by 93%. Another website increased their conversion rate by 2.5% simply by changing their button color to red.
Various media types. What kind of media works best to convert someone to your site? A meme? A screenshot? Perhaps a video?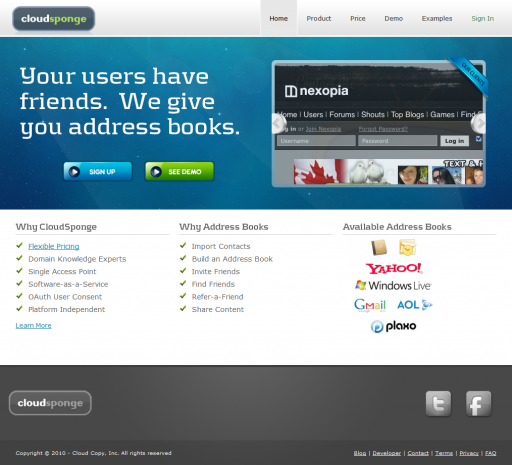 2. Your offer
You can have the weirdest design, the weirdest headline, and the weirdest video…..but your client may love your offer. They just can't take their mind off of it. Make sure your offer is clear. If your offer does not bring anything unique to the table, your potential client will go somewhere else.
3. Sales Funnel
What Conversion Rate Optimizers call the "flow" or the process of taking our lead from discovering your landing page to giving you money. Some landing pages go directly at the sale and it turns people off. The right way to do it is to establish a relationship with your lead. What are you selling them? What's your vision? What do YOU want to do for THEM? WHY are you doing it? Sometimes you have to realize what your leads want because what you are offering them and what they want from you may be 2 different things. Inform, grab their interest, make the offer, then close the deal.
4. Avoid the jargon
Ok, a little jargon might work but be human. Act as though you are an expert in the products or services you are selling but, at the same time, act like a normal human being that just wants to help. Nobody likes a sleezy salesman.
5. Be prepared to address any objections
Know your competition. Know what the lead wants. Imagine every objection people will say about your products and services and be prepared to pitch them with how wonderful your products or services will benefit them.
6. Trust
Your product and service is great. Value is great. But…..can you be trusted? There are scammers everywhere. Why should people buy from you instead of the 5-star award winning guy across the street? Make sure you back yourself up with testimonials and any credentials or qualifications that makes you worth buying from. FigLeaves, a woman's apparel site, increased their conversion rate by 35% by adding reviews to their website. WIkiJob increased their conversions by 34%.

7. Make it easy
So everything is great…..except one problem: how do people buy your product and services? Make sure people can easily get what they want from you without hassle.
8. Communication
The amount of businesses that lose clients because they can't respond well to inquiries is huge. Make sure you are able to communicate effectively about your products and services to your potential leads.

9. Distraction
Small details count. You might be losing leads if you have too many things on your site driving the attention away from the money maker. A case study by the Weather Channel showed how simplifying their page and decluttering increased their conversions by 225%.
10. Compare yourself
People trust businesses that do their research. Also, people are lazy. Show them why you are better than your closes competitors. Keep their attention focused on you.
11. Incentives
People love having a reason to buy something. If you have them a good-enough reason, they will sign up with you. If something is free (but not totally free, of course), your chances of conversion are much higher. The Sims 3 increased their conversions by 128% simply by adding the word "FREE" to their CTA button.

12. Small Details in High Impact Areas
What area of your website gets the most views? Is it optimized for clicks? You might want to check.
13. Bring out your value
A follow up to #2. If the offer or value you bring to your leads is great, make sure it can be seen without distraction. Make it pop….but not pop too much!
Resources:
For more case studies of real conversion rate studies, check out KissMetric's conversion optimization case studies post.
via ConversionXL – Increase your conversion rate