Edmonton Web Design companies proudly do some incredible work. There are thousands of active and exciting businesses in the Edmonton area, and as many Websites for those businesses.
Fresh, attractive and compelling design coupled with quality content are a great extension of business branding, and when done right they can be a cornerstone for marketing campaigns and customer acquisition.
At Microtek, we have a passion for building the site our client needs in the most efficient way possible. For many clients, a WordPress CMS serves both design and maintenance needs. For others a custom solution is necessary but regardless of the methods, we strive to produce sites that are attractive, usable, and represent our clients in the best light.
In no particular order – Ten of Edmonton's Best Websites for 2015:
Alberta Gallery of Art http://www.youraga.ca by Top Draw http://www.topdraw.com [wordpress]
Twin Willows http://twinwillowsgolf.com by web3 http://www.web3.ca/ [joomla cms]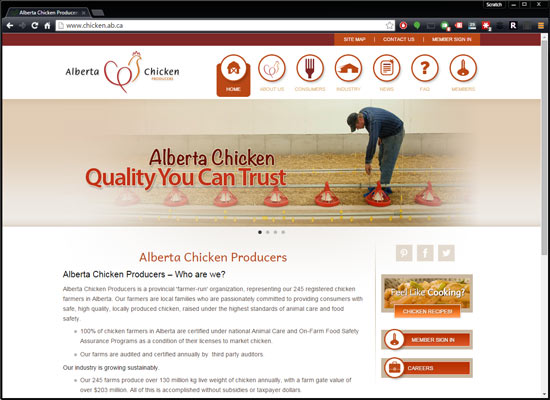 Alberta Chicken Producers http://www.chicken.ab.ca by Microtek [wordpress]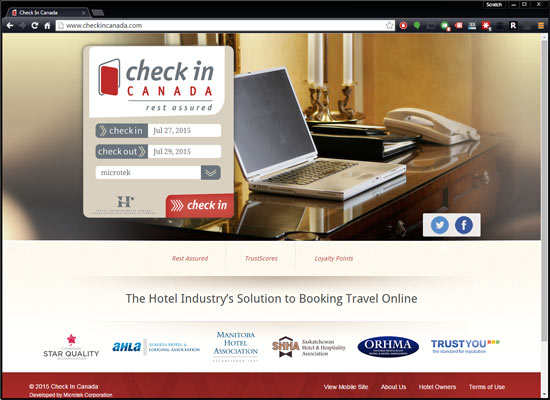 Check in Canada http://www.checkincanada.com by Microtek https://www.mtekdigital.ca
Brookfield Residential http://www.brookfieldresidential.com by Top Draw http://www.topdraw.com
Crossfit – Sherwood Park http://crossfitsherwoodpark.com [wordpress]
Make Something (Edmonton) http://www.makesomethingedmonton.ca by Lift http://liftinteractive.com
Gate to Escape http://gatetoescape.com by Microtek https://www.mtekdigital.ca [wordpress]
Jurassic Forest http://jurassicforest.com by Blue Ocean http://www.blueoceaninteractive.com [custom]
Edmonton Hobby Wholesale http://www.hobbywholesale.com by Microtek https://www.mtekdigital.ca [custom]