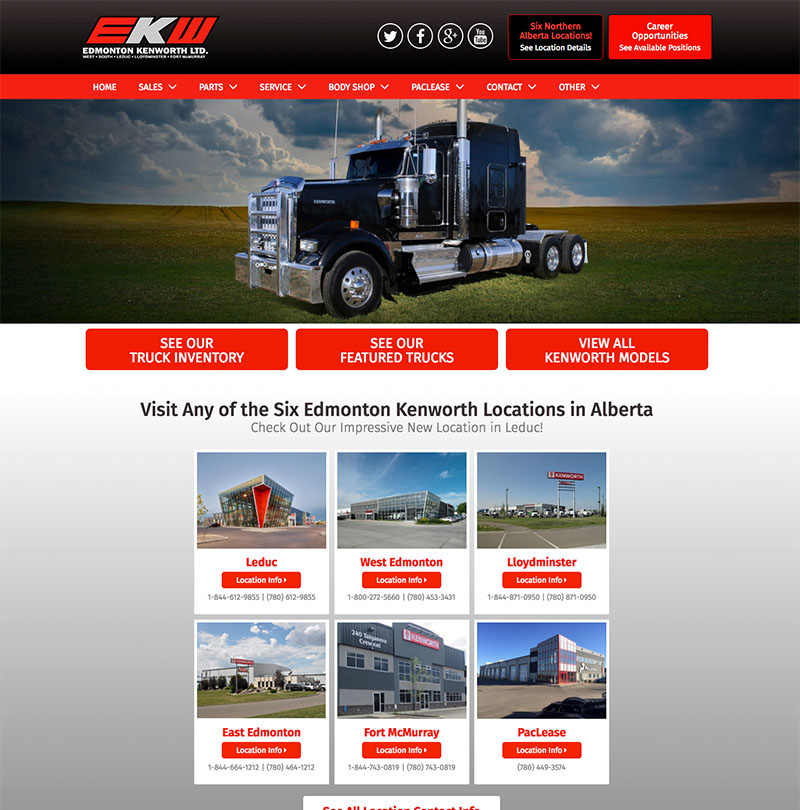 Edmonton Kenworth needed a site that responded to their customers needs. Fully functional on phones and tablets, capable of providing real-time inventory information, and access to the breadth of Kenworth product and service.
The site involved the creation of a custom-built inventory display component to interface with their enterprise infrastructure. In addition, dynamic transfer and inclusion of Kenworth marketing materials.
This product included a full site implementation, custom design, basic on-page SEO.
Edmonton Kenworth was an extraordinary client to work with – and we look forward to new opportunities and organic search growth for their updated site.
CLIENT: Edmonton Kenworth (edmkw)